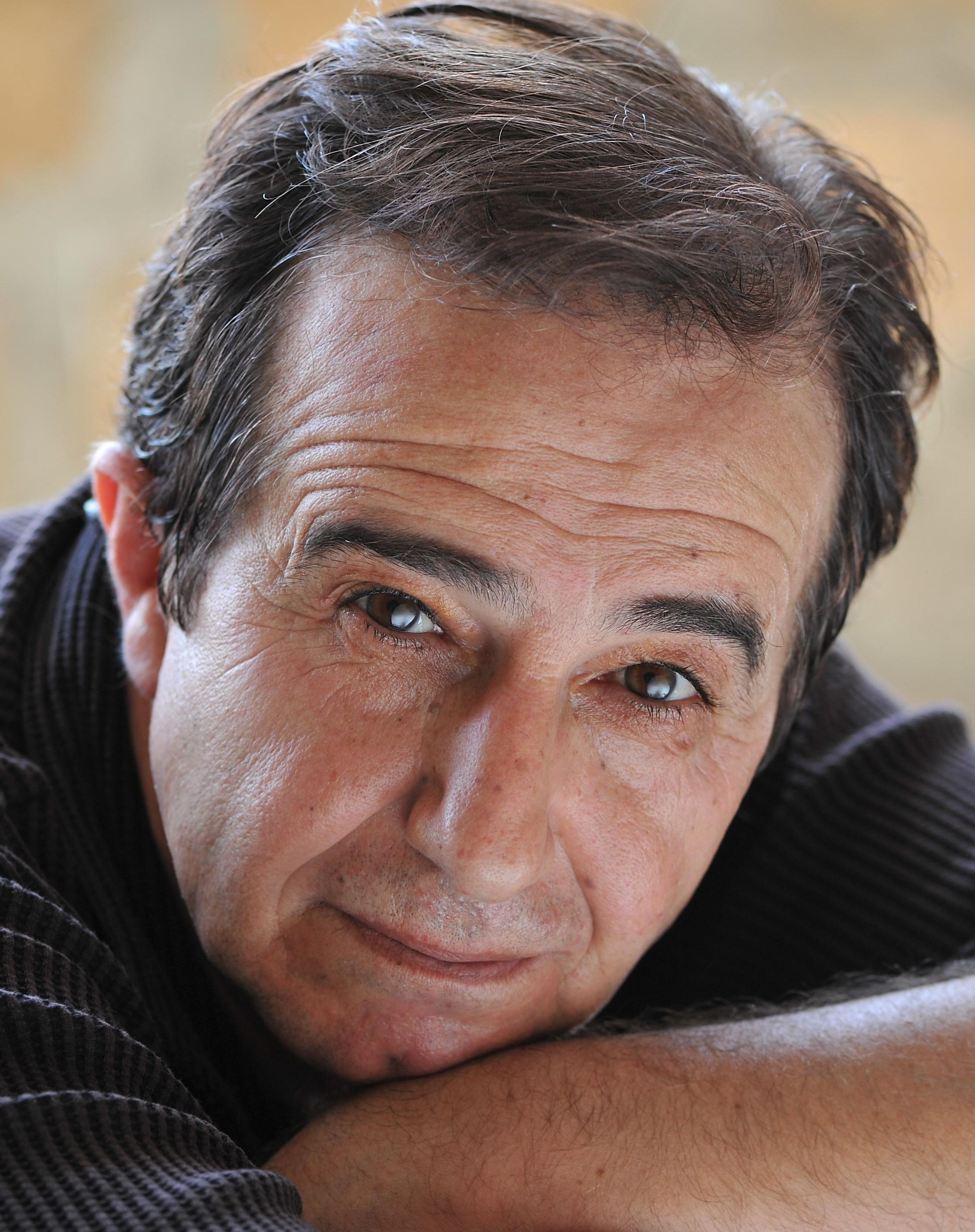 RUBEN GRIGORIAN
1954 Born in Yerevan, Armenia
1978-1984 Studied at Yerevan State Academy of Fine Arts
1983-1988 Art producer at Yerevan Youth Theatre
Since 1985 Member of Artists' Union of Armenia
Since 2000 is working at National Cinema Center, Yerevan, Armenia
Has illustrated 25 children books.
Group Exhibitions
1990 New Academy Gallery London, England
1990 Armenian Avant-garde Artists group show Kassel, Germany
1994 Stream of Fire: New Art from Armenia Nicosia, Cyprus
1995 Moscow days of Armenian Culture Moscow, Russia
1995 Bochum days of Armenian Culture Bochum, Germany
2007 Orangerie du Luxembourg Musée D'Art Moderne D'Armenie Paris, France
2008 I colori dell Armenia, Castel Sant'Angelo Roma, Italy
2010 New Masterpieces of Arame Art Gallery Yerevan, Armenia
2011 UNESCO Palace Beirut, Lebanon
2011 Contemporary Art Istanbul, Turkey
2012 Grand Opening of a New Art Center of Arame Art Gallery Yerevan, Armenia
2012 "Symphony of Colors" Beirut, Lebanon
2013 10th Anniversary of Arame Art Gallery Yerevan, Armenia
2013 Selected Art Works Beirut, Lebanon
2013 AGBU Contemporary Armenian Art Pasadena, USA
2013 Contemporary Art Istanbul, Turkey
2013 "Sensual Revelations" Beirut, Lebanon
2013 Representing Arame Art Gallery in Las Vegas USA
2014 "Beauty in the Palm'' Beirut, Lebanon
2015 Representing Arame Art Gallery USA
2015 ''Artworks of Honorable Artists'' USA
2015 ''Inner Lighthouse'' Beirut, Lebanon
2016 Armenian Masters of Contemporery Art USA
2016 Representing the book "Art Beyond Time" Yerevan, Armenia
2016 "Enchanted Reality" Beirut, Lebanon
2017 ''Beirut Art Fair'' Beirut Lebanon
2017 ''Celebration of Dreams'' Beirut, Lebanon
2018 ''World Art Dubai'' Dubai
2018 ''Reality of Bliss'' Beiruit , Lebanon
2018 "Beirut Art Fair" Beirut, Lebanon
2018 ''Between Heaven and Earth'' Beirut, Lebanon
2019 "Contemporary Armenian Fine Art" Kuwait
2019 ''Daydreams on Canvas'' Beirut, Lebanon
2019 "Beirut Art Fair" Beirut Lebanon
2019 "Symphony of Colours" Kuwait
2020 – "Spring Salon 2020". Artist's Union of Armenia, Yerevan, Armenia
Personal exhibitions
1999 Gallery Caribe Sao Paulo, Brazil
2004 "Terra Nova" at Academy Gallery Yerevan, Armenia
Ruben Grigorian's refined paintings resonate with symbolic significance. His choice of subjects is arbitrary: he will paint a goat's head, a bit of a Renaissance painting, a hunk of raw meat, or a closed door. Within a geometric compositional order, he allows the disparate meaning of his subjects to bounce against each other.
Grigorian has perfected his skill as a painter, and each canvas reflects his virtuosity in rendering. But a comprehensive meaning for each picture remains elusive; his surreal juxtapositions seem irrational, electric, and even ironic. He compares his works with physical trajectory of a glance.
Kathryn Hixson
Art critic
The art of Ruben Grigorian is a combination of surrealism and naturalism. In his paintings subjects and figures are deviated from their usual sense, transforming in front of our eyes without losing their lucidity and simplicity. He has created his realism, which does not reflect the reality, dictating subconsciousness. Looking at Ruben Grigorian's paintings, different feelings seize the watchers: faith, discouragement, a little bit fear and what is the most important- interest, wish to appear inside the painting, feel the painter's mysterious world. His canvases are filled with tension as well as mystery. He has masterly combined extraordinary not real subjects with monochromatic peaceful backgrounds.
In his paintings "Pause" (2012), "The Bird"(2012),"Wounded"(2012),"Lighthouse" (2012), "The Air"(2012-13) etc. the figures' faces are not seen but there is inexplicable clarity and emotionality. These artworks seem to be riddles, which can not be disclosed till the end. The characters do not have shadows, so it is up to the watcher to decide whether they are real or not.
In general the titles of Ruben Grigorian's paintings play special role in his art, because mystery exists even in the titles. Grey and brown are the main colors of his palette. Among the main features of his style are the photographic precision and sometimes the application of detailed ornaments.
Tatev Manvelia
Art critic