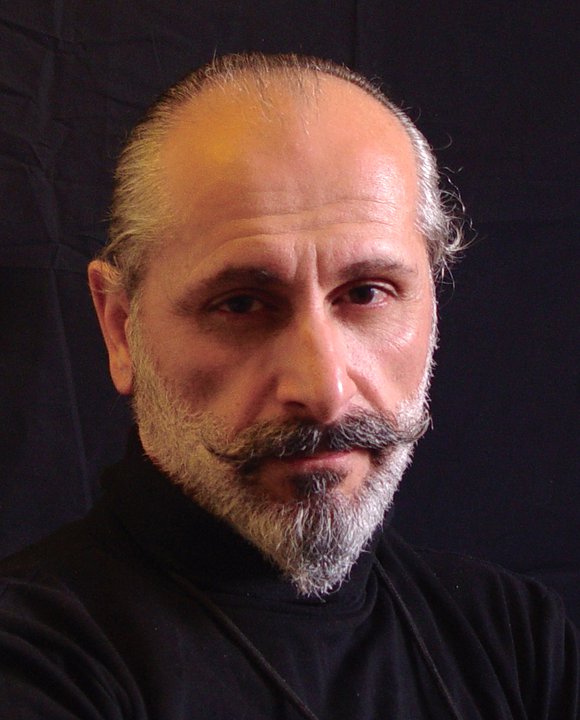 SAM ZUMIAN (Samvel Hambardzumian)
1953 Born in Yerevan, Republic of Armenia
1969-1973 Student of Terlemezyan College, Yerevan Armenia
1973-1979 Student of Fine Art Institute, Yerevan Armenia
1981 Apprenticeship etching, Moscow-Senezh (Studios)
1982-1984 Scholarship of USSR Artists Union
1982 Member of USSR Artists Union
1991 Member of UNESCO
2001-Present: Lives in Los Angeles, California (VIP Invitation of US Government)
Group Exhibitions
2020 "Vision Through Time" A Sam Zumian Solo Show Mooradian Gallery Los Angeles, USA
2018 A unique art show dedicated to 15th anniversary of the foundation of Aramé Art Gallery ''Reality of Bliss'' Beiruit , Lebanon
2016 Representing the book "Art Beyond Time" Yerevan, Armenia
2014 "Beauty in the Palm'', Lebanon, Beirut
2014 Selected Art Works 2014, Vienna, Austria
2009 Glendale, California "Man's Inhumanity to Man" Brand Library
2008 Paris, France, Orangeri Du Luxembourg "Musee D'art Moderne D'Armenie"
2005 Florence, Italy "Florence Biennial"
2003 Glendale, California "From Ararat to America" Forest Lawn Museum
2000 Kiev, Ukraine "5th International Art Festival" Sovi Art Gallery
1997 Athens, Greece "Collection of Mrmenian National Museum of Fine Arts"
1996 Cairo, Egypt "6th International Biennial"
1994 Paris, France "Triennial D'Estamps-94"
1992 Tokyo Japan "TIAS" International Art Show
1989 Lodz, Poland Biennial "Male Formy Grafiki Lodz 89"
Private Exhibitions
2008 Los Angeles, CA "Left Coast Galleries"
2007 Los Angeles, CA "Left Coast Galleries"
2004 Los Angeles, CA "Old Masters" Galley
2001 Yerevan, Armenia "Modern Art Museum"
2001 Paris, France "Gallery Yvart"
2000 Yerevan, Armenia "Artists exhibit hall" "20 years after the first one"
1996 Athens, Greece "Cultural Center"
1996 Yerevan, Armenia "National Museum of Fine Art"
1995 Normandy, France "Musee Edgar Chahine"
1993 Yerevan, Armenia "Russian-art Museum"
1994 Lyon, France "Villeurbann Cultural Center"
1994 St. Petersburg, Russia "Delta" Gallery
1990 Kassel, Germany "Velke" Gallery
1983 Amsterdam, Netherlands "Amstelveen Museum"
International Museums
National Art Gallery of Yerevan, Armenia
Modern Art Museum of Armenia
Pushkin Museum of Fine Arts in Moscow, Russia
Asian Art Museum of Moscow, Russia
Art Museum of Sochi, Russia
Awards & Prizes
2009 Glendale, CA "2009 Diamond Award for achievement in Arts"
2005 Florence, Italy "Award of Lorenzo IL Magnifico Medici"
1989 Poland Biennial "Make Formy Grafiki Lodz 89"
1985 Republic of Armenia "Best Young Artist"
1982 Moscow, Manege Exhibit Hall "The Youth of Country"
Sam Zumian
(Samvel Hambardzumian)
My parents gave me life and freedom to know it. The outcome of that knowledge was my choice of the path of art, rich with endless interests and responsibilities. Now that path is my own unique lifestyle.
I see myself as an Armenian artist, perceiving the universal as well as cultural significance of art, highly valuing the previous achievements of classical artists. The power of my art is hidden in the efforts to connect the discoveries of my predecessors with contemporary ideas, eager to see the eternity of their birth.
The world to me is a big theater where my characters have roles to enjoy with their dramatic, mysterious, joyful or even grotesque images. Some of them display the promise of love; others awake various emotions with outlined demonstrations of their bodies. Some characters serenely swing on ropes or dance to fast rhythms. Other characters, with the tension of tight string, grasp onto unstable ladders trying to maintain their balance and passionate crowds flee to indistinct directions.
My theatre on canvas continues to present new, seemingly strange performances, with the same enthusiasm and excitement.
As an artist he builds his own understanding of life and illustrates it through his art. Over ten years he has mastered paintings and black-and-white art. With the enthusiasm, dedication and drive that Sam Zumian has, he is able to make his own creative interpretation of reality. He makes his own findings in life and discoveries his own ideas of law.
In his oil paintings, he focuses on claiming of the aesthetics of the unconscious and the laws of nature which lies beneath it. He doesn't waste time on the plot, instead uses one or two figures for crucial forces.
All the art that Sam Zumian has painted, they all share something deviously dreadful, clear and mysterious at the same time.