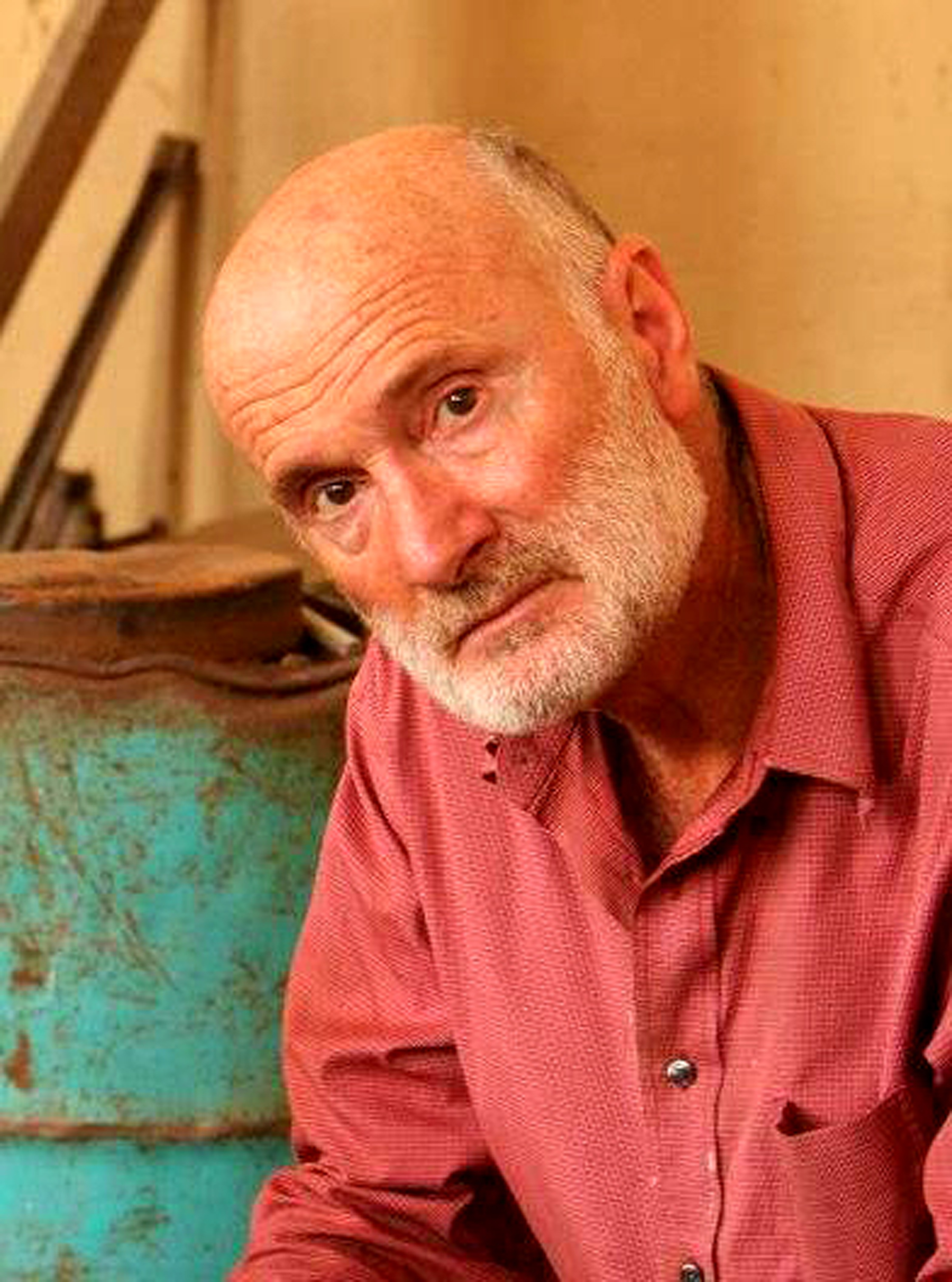 ARA ALEKIAN
1959 Born in Vedi, Armenia
1979 Graduated from Fine Arts College after Terlemezian, Yerevan
1985 Graduated from Yerevan State Academy of Fine Arts
1986-89 Moscow Fine Arts Academy, Yerevan branch
1988 Member of Artists' Union of Armenia
2002 "Rhinoceros" won the title of being the best sculpture of the last ten years and won "Vahagn" prize
2011 Honored Artist of Armenia
Exhibitions
2019 ''Symphony of Colours'' Kuwait
2016 Representing the book "Art Beyond Time" Yerevan, Armenia
2016 "Enchanted Reality" Beirut, Lebanon
2015 «Inner Lighthouse» Beirut, Lebanon
2014 Contemporary Art Istanbul, Turkey
2012 "In Search for Paradise", New Figurative Art of Armenia Pesaro, Italy
2012 Antikyan Gallery Yerevan, Armenia
2011 "Dance of Ancestors" at the National Gallery of Armenia Yerevan, Armenia
2011 "Cité des Arts" exhibition Paris, France
2011 "Spider" exhibition, Euro expo 2011 Dusseldorf, Germany
2008 Open air exhibition, Charles Aznavour Square Yerevan, Armenia
2007 Annual exhibition, Artists' Union of Armenia Yerevan, Armenia
2007 Open air exhibition, Charles Aznavour Square Yerevan, Armenia
2007 Open air exhibition, in front of the Moscow Cinema Yerevan, Armenia
2006 "Horse", "Bull", "Bear" sculptures are exhibited in Brussels Belgium
2006 Open air exhibition, Charles Aznavour Square Yerevan, Armenia
2005 "Art Caucasus Association" Biennale Georgia
2004 Open air exhibition, Charles Aznavour Square Yerevan, Armenia
2003 Annual exhibition, Artists' Union of Armenia Yerevan, Armenia
1999 International Cultural Festival Beirut, Lebanon
1998 "Omen", NPAK Armenian Center for Contemporary Experimental Art Yerevan, Armenia
1998 Exhibition of Avant-garde Art Yerevan, Armenia
1998 International Biennale of Avant-garde Art Gyumri, Armenia
1982-1991 A number of Republican exhibitions Armenia
1990 "World's Young People" international exhibition Moscow, Russia
1989 International exhibition Moscow, Russia
1983 "Sculpture 83" international exhibition Moscow, Russia
Awards
2002 "Vahagn Awards" for "The Rhinoceros", Yerevan, Armenia
2005 A film about Ara Alekian's art- "Born from Fire" by Suren Ter-Grigorian (Shoghakat TV, Armenia), won the Grand Prize in Epona International Festival, France
Collections
"William Saroyan", Russian Cultural Fund
"Minas Avetisian, Kochar, Sarian" composition, RCF
"Queen and King", Gazprom, Moscow, Russia
"William Saroyan", Armenian Cultural Fund
"Scorpion", Paul Guiragossyan Museum, Beirut, Lebanon
"Sculpture of horse", Beirut Cultural Fund
"Bull", Vedi-Alco, Armenia
"Snail", Modern Art Museum, Yerevan, Armenia
"Vazgen Sargssian" sculpture-portrait, Vedi-Alco, Armenia
"Bull", Jan Poghosian fund in Antwerpen, Belgium
"Horse", Jan Poghosian fund in Antwerpen, Belgium
"Horse", Brussels, Belgium
Memorials
1987 "Perch Proshian" bust, Yerevan, Armenia
1989 Earthquake Memorial, Vedi, Armenia
1998 Earthquake Memorial, Gyumri, Armenia
2000 "Military leader Vazgen Sargssian" bust, Vedi, Armenia
Since 2013 Ara Alekian's artworks are permanently exposed at Arame Art Gallery, Yerevan, Armenia.
If you knew from what litter…
While I was getting to Charles Aznavour Square cold autumn rain fell on the grey asphalt with its big drops and began to drum noisily on the back of iron bull, flowing down from its uncovered bronzed shoulders and it seemed that for the alive and quivering animal it was extremely uncomfortable to stand under the slippy and wet cover. The rain mercilessly fell on the back of huge spider too, that was tightly standing not so far on its long thin legs. It is a long time that these strange creatures live in the square, but Yerevanians do not lose their interest in them. They enjoy great popularity among visitors of the city who come closer and touch without fully believing that these dynamic creatures full of lives are made of iron. And their author-sculptor is Ara Alekian.
And the appearance of Alekian's iron sculptures in exhibitions in the late 80s was absolutely unexpectedly, they impressed everyone with their eccentricity, originality and unusual strength. Many people were stunned and were saying that the iron idols were lost in the city and their real living place was to be the Ararat valley, where you could not only admire them but also believe with all sincerity in their being real…
Alekian was born in Vedi and from childhood had great interest in painting, and curving animals and birds. In this he was not the only original person. The aspiration and love towards art is typical to all children without any exception. Upon these aspirations are based most of kids' games revealing in kids such observation, fantasy and honsety that adults can only covet. But not in all kids this interest turns into profession. For Alekian it happened: he became a sculptor. Love towards nature and animals had saved in his subconscious memory the images and emotions, which later on filled into his art. That love helped to think in associative and imaginative way, without which one should not create art, without which art does not exist.
For Ara there is nothing secondary or unimportant in art. In every work he is a master, who chooses the most difficult and therefore the most risky path. "I realized long ago that I should find myself, find the form of expressing the emotions that were in my soul",_ says the sculptor about the first years of his work in art,_ "My teacher helped me a lot. I made compositions from plastic clay and plasticine, which were to become bronzed figures. But the realization of the idea was not that easy and the teacher suggested to use melding equipment. So in this way appeared the first sculpture "The Dancer" and afterwards a whole cycle of art works."
Time passed and now it is even more evidently proved that Ara Alekian's art remains unequalled in the art processing of metal. With surprising strength of passion, love, talent and fantasy the sculptor enlivens the metal by using both the experience of national art and modern means of expressiveness. He spiritualizes the metal, causing to express the true value of art.
Alekian's works are natural, dynamic and filled with freshness and clarity. They visually show how the space can become plastic, if it takes perfect and harmonious form. Surely each artwork, be it small or big seeks for its from. And Alekian does not flee from the form, but comes to it as a way of expressing his thoughts and feelings. That is why he is free in his work, the form never prevails over him.
And what concerns his manner and style, they are as natural as the sound. There is no need to strain them, as they are strong and flexible from nature and every new idea finds its unique way of expression. While looking at Alekian's artworks "The Dancer", "The Portrait of Parajanov", "The Horse of Independence", "The Rhino" and others one can understand that talent is uncompromising, capricious, intransigent and even despotic.
Natalia Gomtsian
Art Critic