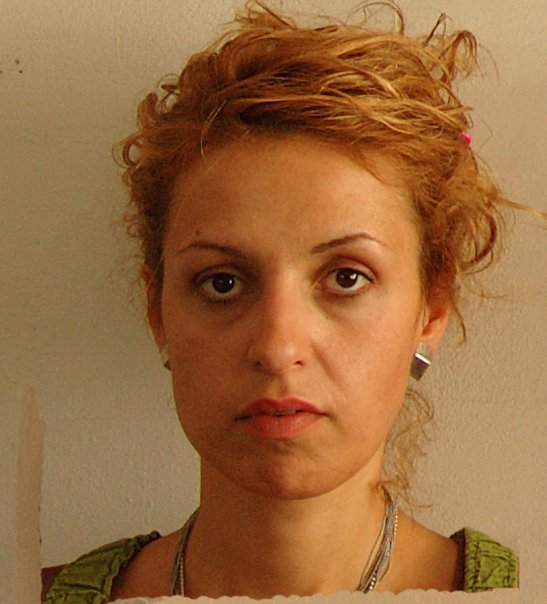 LILIT SOGHOMONIAN
1969 Born in Yerevan, Armenia
1991 Graduated from Yerevan State Academy of Fine Arts, Yerevan, Armenia
1992 Member of Artists' Union of Armenia
Personal Exhibitions
2012 Exhibition hall of Hamazkayin Society Beirut, Lebanon
2012 Modern Art Museum Yerevan, Armenia
2008 Cultural Center "Pokrovskie Vorota" Moscow, Russia
2004 Gevorgian Gallery Yerevan, Armenia
2000 Artists' Museum Washington DC, USA
1992 Gallery Kreishaus Hofheim, Germany
Group Exhibitions
2018 XIth International Exhibition of Armenian Artists Lion, France
2018 A unique art show dedicated to 15th anniversary of the foundation of Aramé Art Gallery ''Reality of Bliss'' Beiruit , Lebanon
2016 Representing the book "Art Beyond Time" Yerevan, Armenia
2015 Representing Arame Art Gallery USA
2014 "Beauty in the Palm'', Beirut, Lebanon
2013 Representing Arame Art Gallery in Las Vegas, USA
2013 AGBU Contemporary Armenian Art, Pasadena, USA
2013 Selected Art Works, Beirut, Lebanon
2013 10th Anniversary of Arame Art Gallery, Yerevan, Armenia
2012 "World of Colors", Christian Zais Hall, Wiesbaden, Germany
2012 40th anniversary of Modern Art Museum founding, Yerevan, Armenia
2012 "Symphony of Colors", Beirut, Lebanon
2012 Grand Opening of a New Art Center of Arame Art Gallery, Yerevan, Armenia
2012 "Artisti Armeni a Scafati", Scafati, Italy
2012 Abrahamian Art Center, Yerevan, Armenia
2011 "Palette of Independence", National Gallery, Yerevan, Armenia
2011 "Art from East to West", Hofheim Rathaus, Germany
2011 Kristian Zais Hall, Wiesbaden, Germany
2010 Castel dell'Ovo, Naples, Italy
2010 "New Masterpieces of Arame Gallery", Yerevan, Armenia
2009 Cultural Center "Il Ramo d'Oro Naples", Italy
2008 "Generation Freedom", Inter Art Gallery, New York, USA
2008 "Armenia's New Vanguard" , Inter Art Gallery , New York, USA
2008 "Academia" Gallery, Yerevan, Armenia
2007 "9 contemporary Artists from Armenia", AGBU Pasadena, CA, USA
2007 "Colors of Armenia", AGBU, Damascus, Syria
2007 "Colors of Armenia", C.Gulbenkian Center, Aleppo, Syria
2006 "Meeting ", the group exhibition of German, Georgian and Armenian artists, National Gallery, Yerevan, Armenia
2006 Kristian Zais Hall, Wiesbaden, Germany
2006 "Colors of Armenia", St. Petersburg, Russia
2006 National Culture Center of Kuwait, Abdullah Al-Salem Hall, Kuwait
2005 "Art Caucasus", International Art Expo, Tbilisi, Georgia
2004 "Art Caucasus" International Art Expo, Tbilisi, Georgia
2000 Claudine Hall, Zurich, Switzerland
1999 Kristian Zais Hall, Wiesbaden, Germany
1997 Cultural Foundation, Abu-Dhabi, UAE
1996 Kristian Zais Hall, Wiesbaden, Germany
1994 Kreishaus Gallery, Bergheim, Germany
1994 Central House of Artists, Moscow, Russia
1994 Ex- Voto Gallery, Yerevan, Armenia
1993 "Auf der Suche nach dem Licht", Wiesbaden, Germany
1993 UNESCO, Paris, France
1993 Goethe Institute, Frankfurt, Germany
1993 Stade Museum, Stade, Germany
1992 Cultural Foundation, Abu-Dhabi, UAE
1989 Armenian Cultural Center, Moscow, Russia
An attempt to create
A wish to say something or nothing,
To deceive myself or someone else
To dream my life away only by myself.
An unusual dream
A charming, vague thought
A line, a touch of transparent color
And only only the slender durable, invisible thread of desire originates.
The white color of paper
A thin line
And shape again searching of ideas
Castles in the air
Attempts to catch creative urge
And all of these are nothing but that
Each is a slave to human shape.
Times, thought are all instant
The subjectivity of the verge
The realizing of the impossibility
Acceptance and perception of the world around
It could be an attempt to affect it
By means of escaping from it.
Everyone has its own colors
As if they are only for life
They flesh on and die out
Coloring feelings in the mind.
Play on words and colors
Of everyone with his makings
But if someone felt so
Thus the colors are not only mine.
Lilit Soghomonian