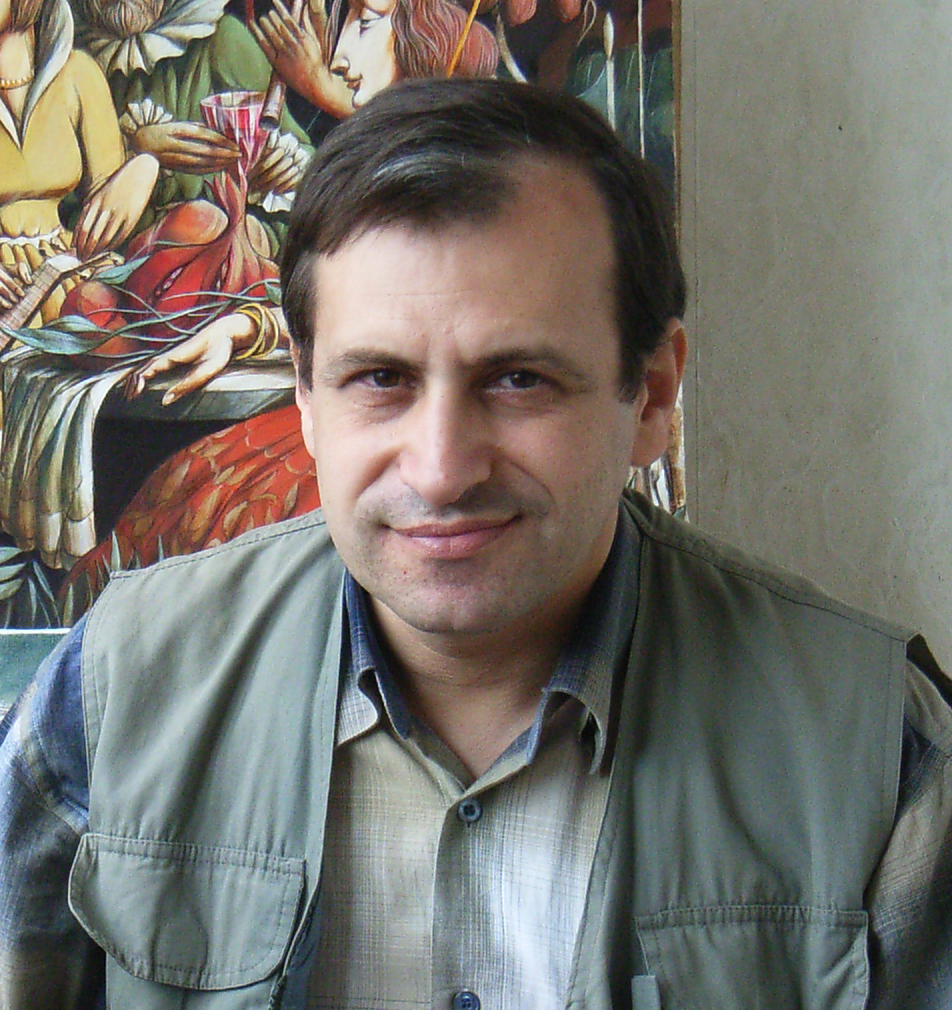 TIGRAN PETROSIAN
Born 1961, Yerevan, Armenia
1979-1984 Yerevan Polytechnik Institute, Department of Architecture and Construction-Architekture
Member of Artists' Union of Armenia
Exhibitions
1994 From Armenia With Love, Gallery of Natalia Galkina Sochi, Russia
1994 Armenian Art, "Melnikoff Gallery" Heidenberg, Germany
1997 Armenian Art Exhibition, "Hilton Gallery" Nicosia, Cyprus
2002 Armenian Contemporary Art Tehran, Iran
2005 Stephanie's Art Gallery CA, USA
2007 Group exhibition at Arame Art Gallery Yerevan, Armenia
2008 The Metamorphoses of the Faunae, "Princess de Kiev" Art Gallery, Nice, France.
2010 Armenian Contemporary Art at Arame Art Gallery Yerevan, Armenia
2011 UNESCO Palace Beirut, Lebanon
2012 Grand Opening of a New Art Center of Arame Art Gallery Yerevan, Armenia
2013 10th Anniversary of Arame Art Gallery Yerevan, Armenia
2015 ''Collective Exhibition'' in Artists' Union of Armenia Yerevan, Armenia
2017 ''Spring Exhibition'' in Artists' Union of Armenia Yerevan, Armenia
2018 ''Group Exhibition'' in Artists' Union of Armenia Yerevan, Armenia
Personal Exhibitins
2005 "Sthephanie's Art Gallery", CA, USA.
Collections
His works are displayed at Arame Art Gallery (Yerevan, Armenia) and in private collections in USA, Germany, Switzerland, Lebanon, France, Italy.
Our times change like the wind. They become modern and flexible…
When we look for prerequisites to express actively the modeled mind of a person, we appear in blind alleys where we mostly need cosmic guides. We can meet those guides in the creative laboratory of Tigran Petrosian and we can also come into contact with them. Tigran testifies some lifes of creatures which confirms the changes of its parallel worlds in all times. All this is not complicated, but it is attractive. It tells about universal and eternal values. Tigran writes the book of his life just as he sees it.
Manvel Baghdasarian
Art Critic
The stylistics of Tigran Petrosyan's paintings, similar to the art of his circle, tends to ornamentality. Being an architect ex-professor, he is absolutely careful and analytic. His creative work is a symbiosis of the rational and the sensual, which in its aesthetics comes close to the Masters of Quattrocento and German Renaissance. Simultaneously, Tigran's works have complex cohesions with the XX century.
I'd wish Tigran was more venturesome, with stronger inner wind, as the principle of his creative culture is obvious. He craves for reviving the space of painting, for making a performance, and this rendering is apparent. As a symbolic phenomenon, it makes us closer to either life theatre or the allegory of a circus.
Which is his way?
This is one of the key questions that the artist will have to answer. Tigran's considerate and sparing, a little enthusiastic and sad view of life and life theatre is his pursuit of tomorrow.
Ruben Angaladyan,
Philosopher