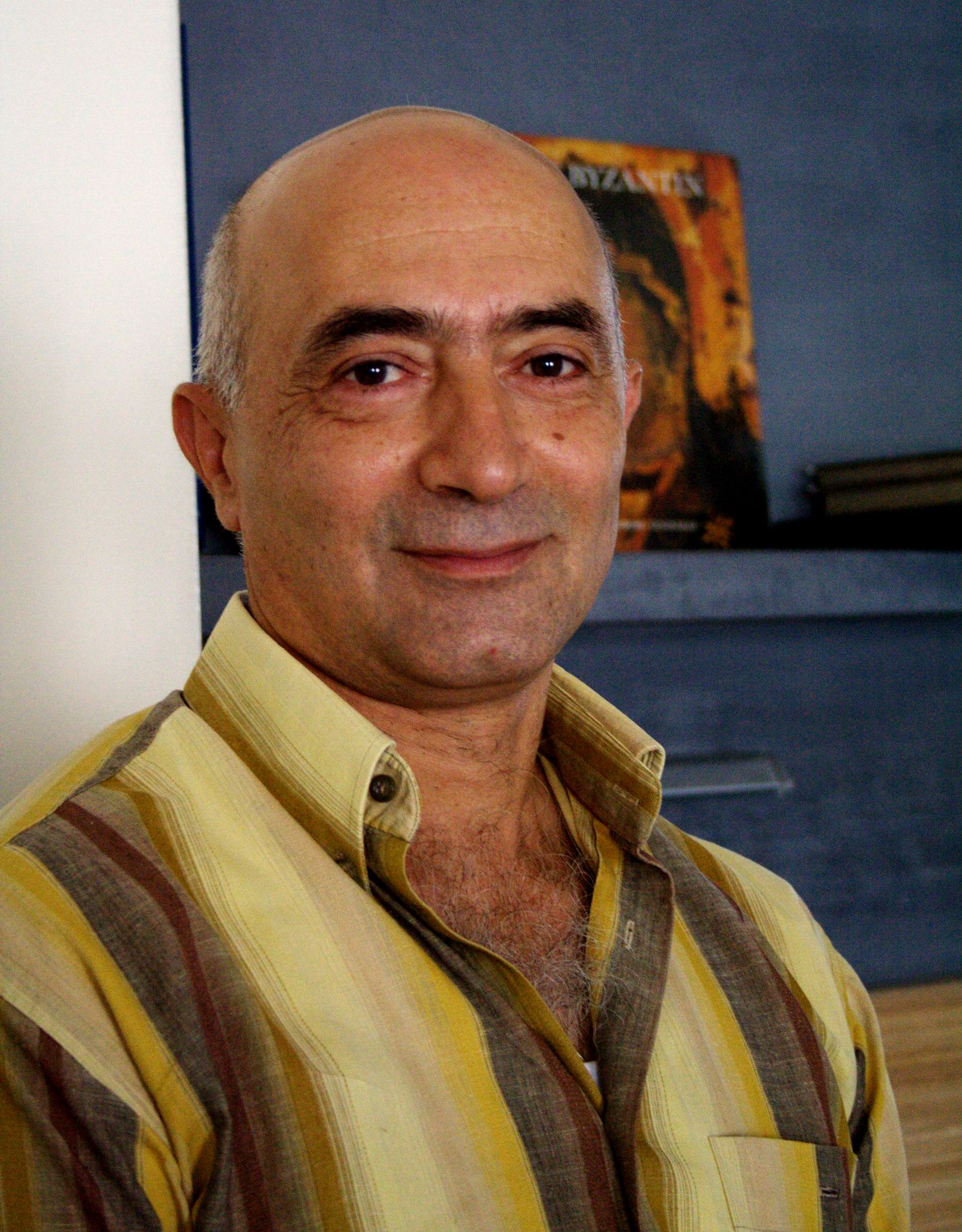 KAYTS VANIKIAN
Born in 1961, Yerevan, Armenia
1978-1980 Studied at Yerevan State Pedagogical Institute (Faculty of Fine Arts)
Group Exhibitions
1991 Armenian Art London, England
1993 Armenian Culture Moscow, Russia
1994 Armenian Colors Lyon, France
1997 International Artexpo California, USA
1998 International Artexpo New York, USA
2000 Armenian Art Hamburg, Germany
2001-2003 Wentworth Gallery Miami, USA
2004 Still-life at Arame Art Gallery Yerevan, Armenia
2006 Personal exhibition at Arame Art Gallery Yerevan, Armenia
2008 Personal exhibition at Central House of Artists Moscow, Russia
2010 Art Center of Haigazian University Beirut, Lebanon
2010 New Masterpieces of Arame Art Gallery Yerevan, Armenia
2011 UNESCO Palace Beirut, Lebanon
2012 Grand Opening of a New Art Center of Arame Art Gallery Yerevan, Armenia
2013 AGBU Contemporary Armenian Art Pasadena, USA
2013 "Sensual Revelations" Beirut, Lebanon
2013 Representing Arame Art Gallery in Las Vegas USA
2014 Arame Gallery's New Collection USA
2015 Representing Arame Art Gallery USA
2015 «Inner Lighthouse» Beirut, Lebanon
2018 Exhibition Kayts Vanikyan , Andrey Shugarov Yerevan, Armenia
2019 ''Collective Exhibition'' in Artists' Union of Armenia Yerevan, Armenia
Personal Exhibitions
2013 Central House of Painters Moscow, Russia
Arame Art Gallery has represented Kayts Vanikian's art at International Artexpo, New York, 2003, 2004.
"I love the people whom I paint and not my canvas which is the expression of my attitude to them ", says Kayts Vanikian.
The simultaneous realization of the wonder and the difficulty of life in our mind try to find breaks in this or that piece but far from each other, in accordance with strange colors, the skill of toning with lines are more powerful in his canvases than apparent semblance.
Realism, to be more exact, the wish of realism is very important for Kayts Vanikian, for the artist, who loves people more and more, even more than the characters of his own canvases in spite of the fact that they are wonderful.
Tadevos Tonoyan
Poet, art critic
The first steps to acknowledgement of Kayts Vanikyan as an artist were made in the hall of Artists' Union during his first solo exhibition. The young artist appeared in an interesting, extraordinary creative manifestation. The works of art represented in the exhibition reflected Bible stories. The Bible stories were truly represented feeling the deep inner world and sparing no strength to show the key to dramatic impassable truth. The problem that suggested more conceptual approach and it was not by chance that he using minimal paint colors, dynamic restrained forms of expression gave organic tension to the whole surface of the canvas. The style is the creator itself, and his works of art are the words of love.
Give your love to a lonely wonderer standing alone in the street and he will become a knight. Give your love to a tired actor in the street and he will tell you about all the way he passed. Give your love to a mother with a baby and she will look like a grief Goddess. And this is how the artist canvas by canvas opens spiritual path of love connecting the boundaries of real and vision as simple and perceptible truth.
Saro Saroukhanyan
Art critic