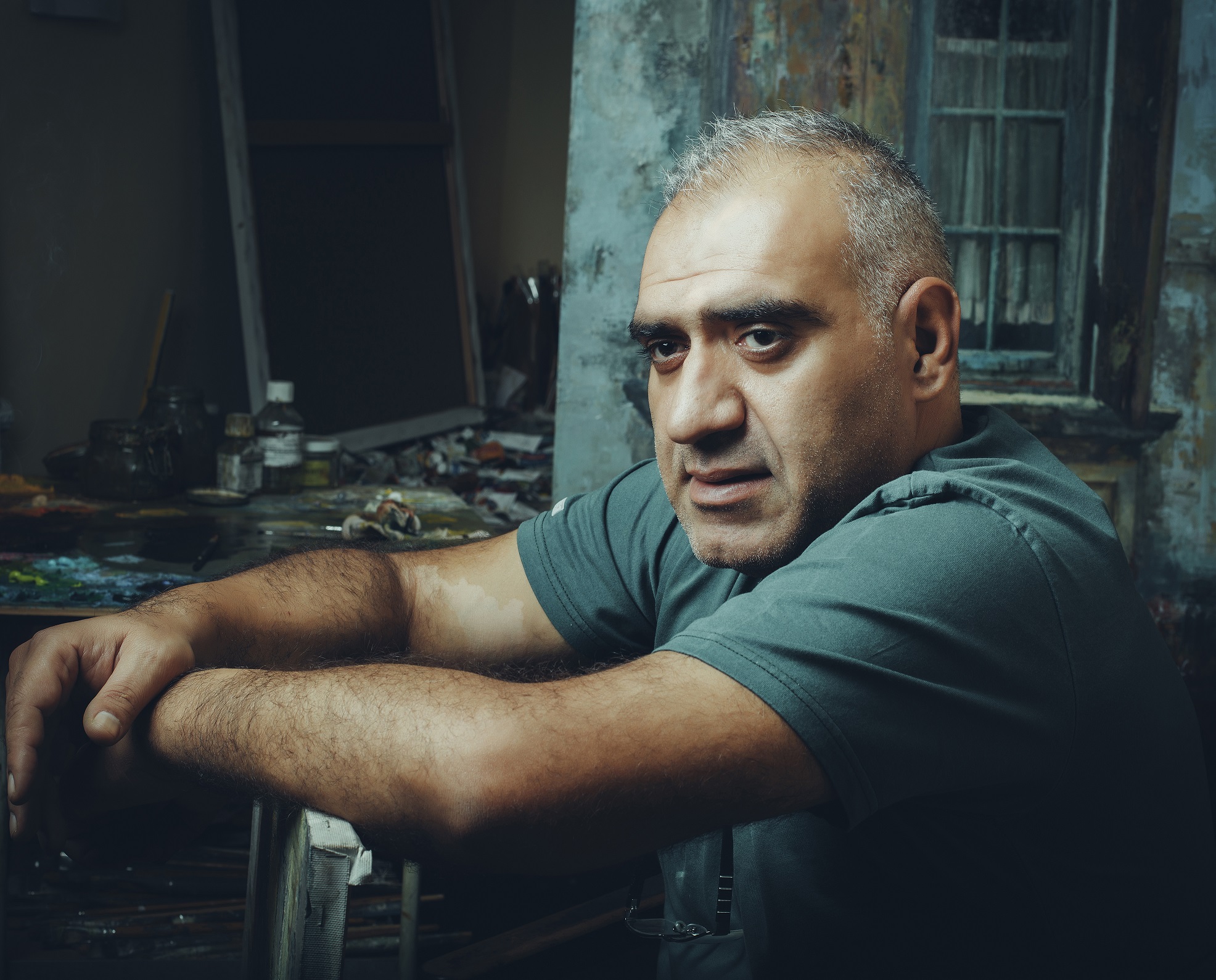 ARTHUR SHARAFIAN
1972 Born in Yerevan, Armenia
1989 Studied at Panos Terlemezian Arts College, Yerevan
1991 Studied at Yerevan State Academy of Fine Arts (the art studio of the renowned painter Eduard Isabekian)
1999 Member of Artists' Union of Armenia
Sinec 2006 Lecturer in Yerevan State Academy of Fine Arts
Group Exhibitions:
1999 International exhibition "Cinema and Theatre" Yerevan, Armenia
2002 International Youth Festival-Exhibition Moscow, Russia
2004 Artexpo Caucasus Georgia
2007 "Colors of Armenia" at the Embassy of Armenia in Italy
2012 Gallery of Artists' Union of Moscow Russia
2018 "Contemporary art of Armenia" Minsk, Belarus
2019 ''Symphony of Colours '' Kuwait
2020 – "Spring Salon 2020". Artist's Union of Armenia, Yerevan, Armenia
Personal Exhibitions:
1989 "Lusashkhi'' house Yerevan, Armenia
1996 Gallery "Chis" Murcia, Spain
2005 "Cite de Art" Paris, France
Since 2012 Arthur Sharafian's artworks have been displayed in numerous group exhibitions.
Some of his paintings are exhibited in Spain, USA, China and kept in private collections.